New in 2019-20: ComJ gains a broadcast focus
The Department of Journalism and Creative Media is expanding its Community Journalism master's program with the addition of a broadcast focus.
Beginning in 2019-20, students will have a choice for the May-to-July internships that are a vital part of the one-year master's program. They are:
* The Anniston Star, the award-winning newspaper where since 2005 more than 70 ComJ students have written stories, taken photos, shot and edited video, and produced social media .
* The Digital Media Center inside Bryant-Denny Stadium at the University of Alabama. Students can work with WVUA-23 news and with Alabama Public Radio.
All students take two semesters of scholarly and skills-focused courses in Tuscaloosa. While all students take skills-focused courses in reporting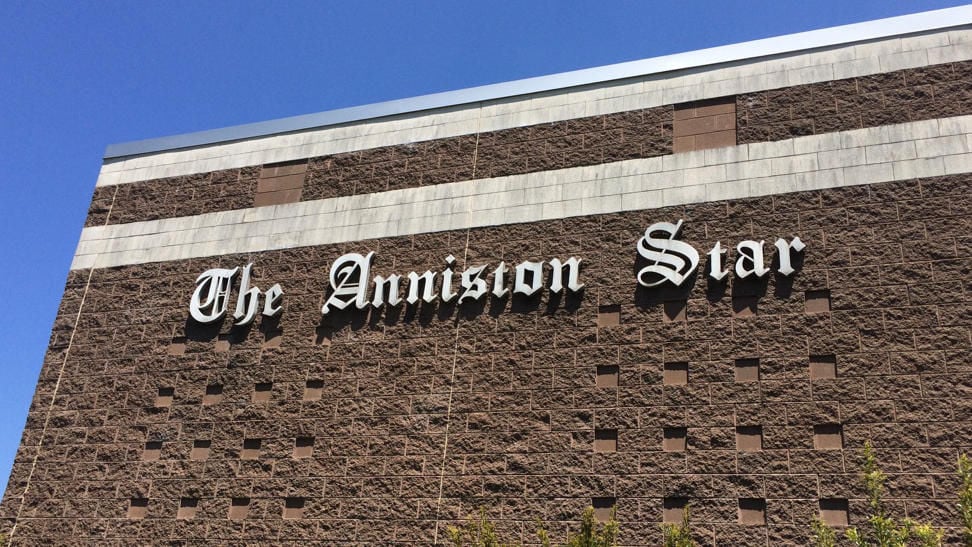 and digital media, some of the skills-focused classes will prepare students for their internship at The Star or at a more broadcast-focused newsroom.
The program accepts up to 12 students per year. Students apply through the Graduate School and must meet its admission standards.
Financial assistance may be available, through working as a reaching or teaching assistant, or through a University scholarship. Meeting the early deadline for application, Jan. 31, is helpful.
For details, contact graduate coordinator Dr. Chris Roberts.
About ComJ
The University of Alabama's one-year Master's Program in Community Journalism, or ComJ, encourages students to think critically about the role news plays in community and to explore new ways to serve communities through the evolving practices of journalism.
Read more about the ComJ program.
Resources